The Panzer IV – Germany's Armored Workhorse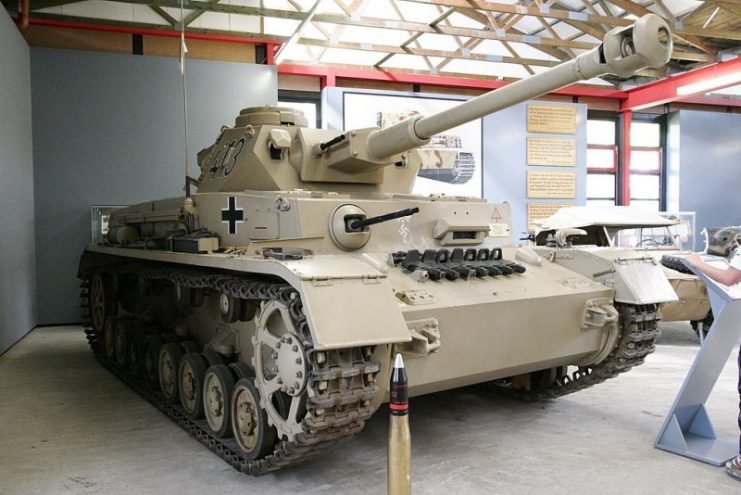 The German Panzerkampfwagen IV medium tank, abbreviated to PzKpfw IV, Pz. IV, or T-IV and mostly referred to as Panzer IV, was a true workhorse of the Second World War. It was the most built German tank of the war, greatly outnumbering the more famous and heavy Tigers and Panthers.
Production of the Panzer IV started in 1937, and would continue until Germany's defeat. Over 8,500 units were built during this time.
Its original design was for it to engage against troops and light fortifications and not tanks, which would be dealt with by the Panzer III with its 3.7 cm anti tank gun. However, as is so often mentioned, encountering the Soviet T-34s and KV tanks on the Eastern Front forced Germany to rapidly adapt to these vehicles and their virtually impregnable armor.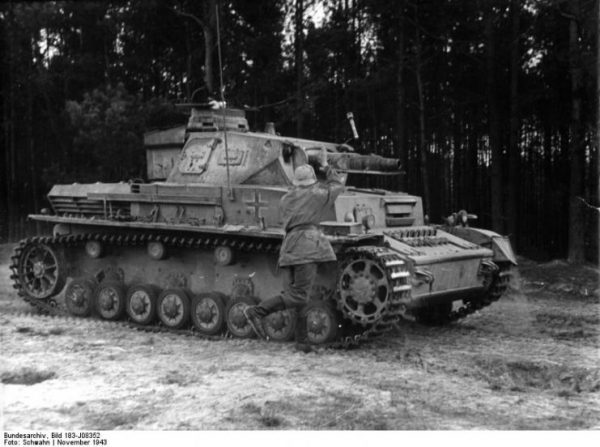 The tank was constructed from forged steel and face hardened rolled armor. In its first iteration, the Panzer IV only had 15 mm of steel armor on the front of the hull, and 20 mm protecting the turret. This minimal amount would be continuously increased at the behest of the drive train throughout the war. The crew consisted of 5 people.
Another Article From Us: 4 American Cold War Tanks – Part 1