Auction of Military Surplus Includes a Halftrack, M20, 6 Willys Jeeps in All Conditions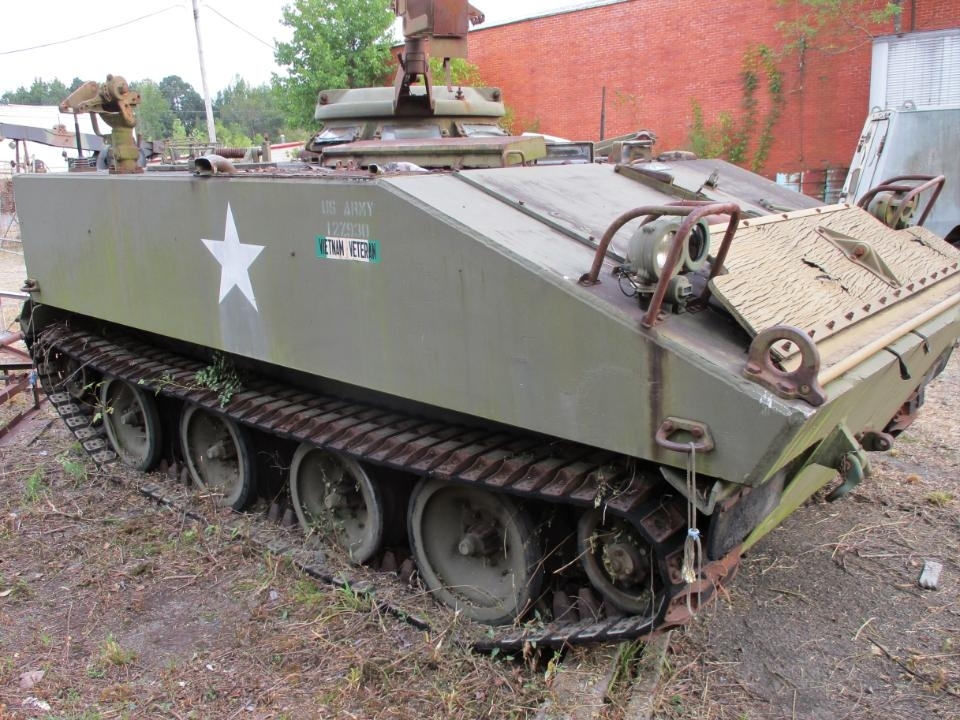 Ready to spend some money NECESSARY military surplus
This auction of military surplus will include a 1953 M-62 5 ton 6×6 Wrecker Truck w/ 45K LB. Austin-Western Hoist, 1971 M-561 "Gama Goat" 1 1/2 ton 6×6 Semi-Amphibious off road vehicle, 1952 XM-211 "the Cadillac Deuce" 2 1/2 ton truck w/ auto trans.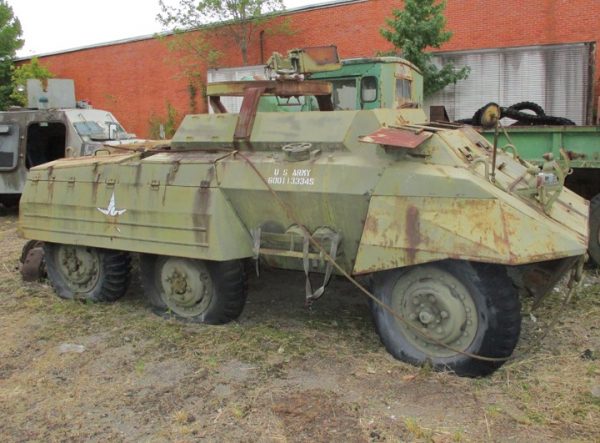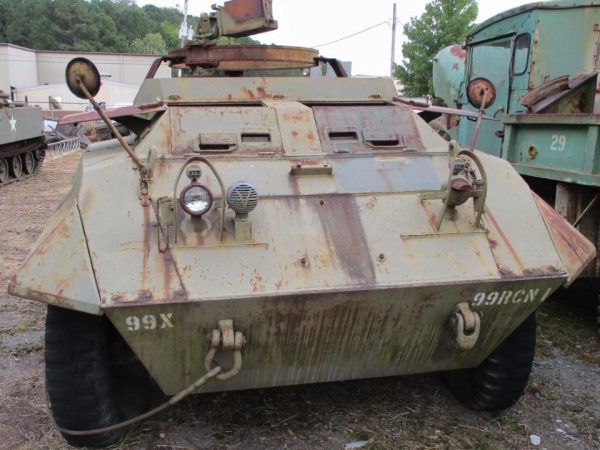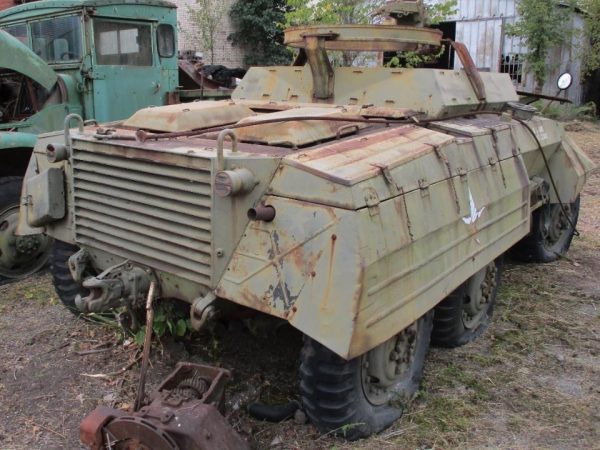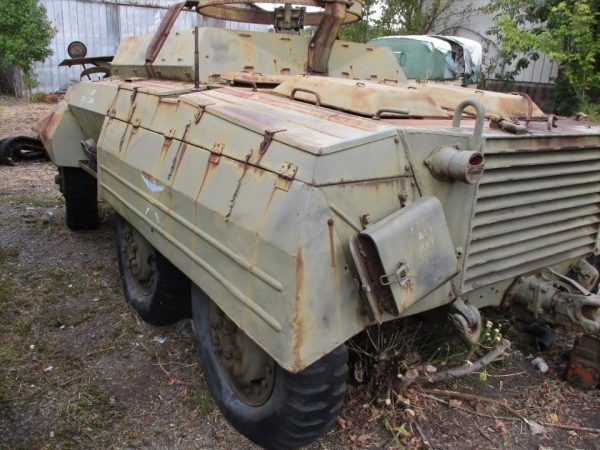 M-8 "Greyhound" 6×6 Light armored car by Ford, USAF "Peacekeeper" or "Cadillac Gauge Ranger" 4×4 Security vehicle, M-114 Armored Fighting vehicle, 1945 M-3 "half track" frame & tracks w/ differential, 6 Willys Jeeps in all conditions, 1966 Chevrolet C50 flatbed truck.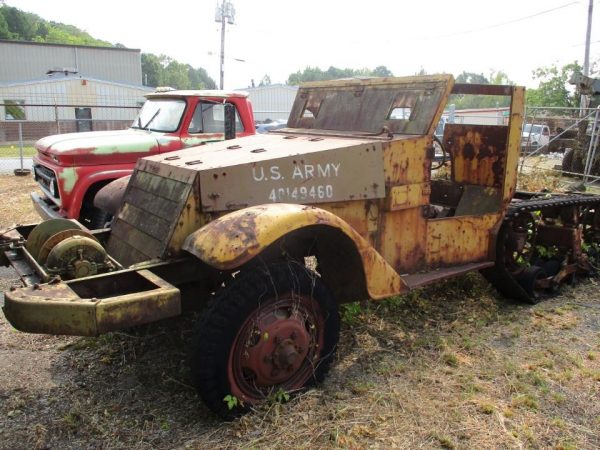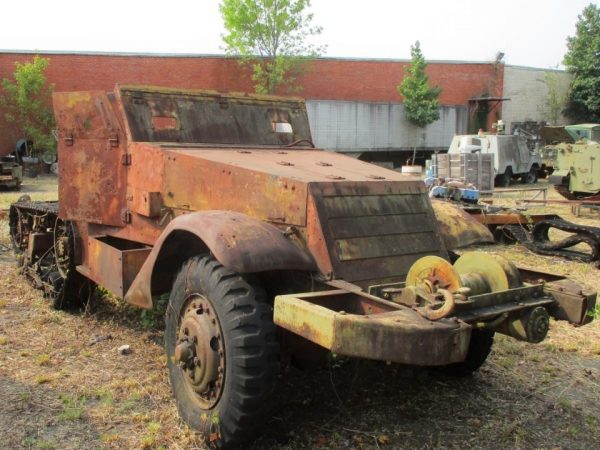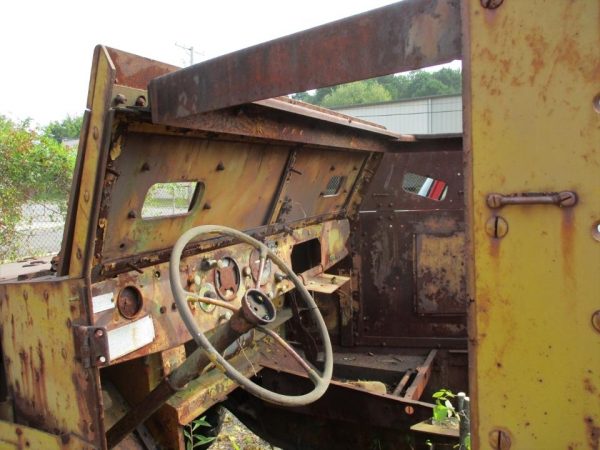 Trail-Mobile 40′ semi trailer, Baker gas forklifts (1 runs & 1 parts), 30′ "V" bottom boat trailer w/ boat remains, 4'x8′ small utility trailer frame, Johnson "Javelin" 100 HP outboard motor, old trailer Ingersoll-Rand construction air compressor, old trailer Hobart welder and more outside.
Inside is a complete machine shop including a U.S. Machine Co. VT 2883 drill press, Smith Universal Miller, Southbend Lathe Works 10′ lathe, Sheldon Machine Co. belt sander, 16″ Lodge & Shipley Lathe, Miller Welder DRCV-5, Delta-Milwaukee spot welter, Doall 16″ variable speed band saw.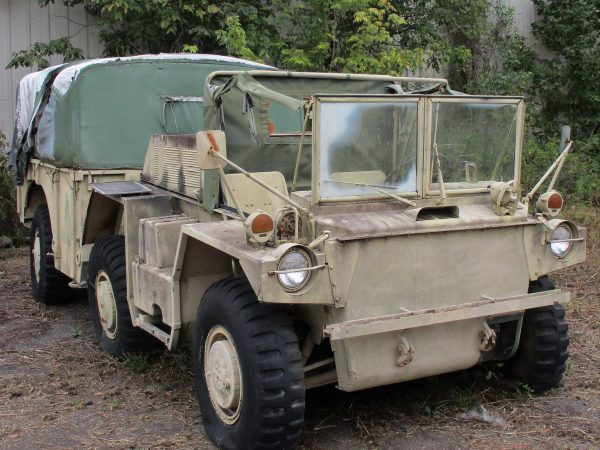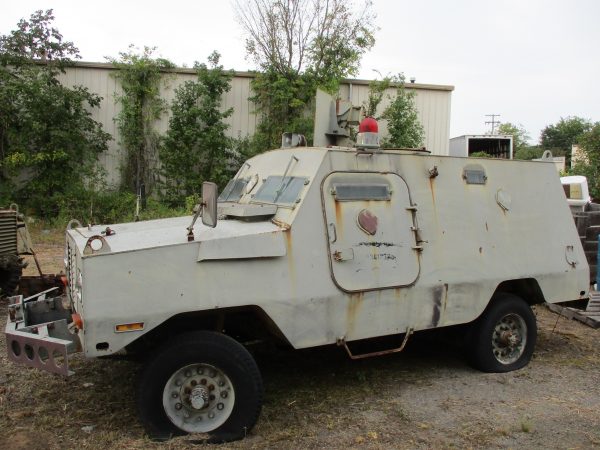 Dewalt radial arm saw, Duracraft horizontal band saw, Sun EDT-5001 Distributor diagnostic machine, Trinco Sandblast cabinet & dust collector, gas bottles, torch kit, old safe, shop fans, vintage manual tire bead breaker & bubble balancer, old Triumph motorcycle (parts only), metal shop tables, parts for the Surplus vehicles – motors, heads, misc. parts, lights & tires, cargo camo netting, equipment manuals and more.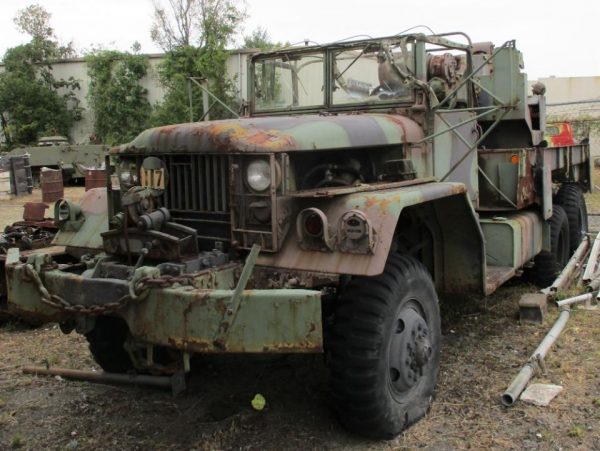 We are working with Stafford Auction & Realty on this sale. Online & live online bidding will be available through www.staffordauction.com
And more images here: www.estatesale.com
Terms Cash, Check W/ proper I.D., credit & debit cards, 10% Buyer's Premium on all purchases. All items are offered in "as-is" condition. No guarantees or refunds. Items to be removed within 10 days.
Another Article From Us: The Mind Blowing Statistics of the T-34
Auctioneers:
David Stafford CAI, AALB #372
John Saugey CAI, AALB #1319
For info please contact
John @ 501-258-4400 or email john@isaysold.com
or David @ 501-626-1121 or email info@staffordauction.com